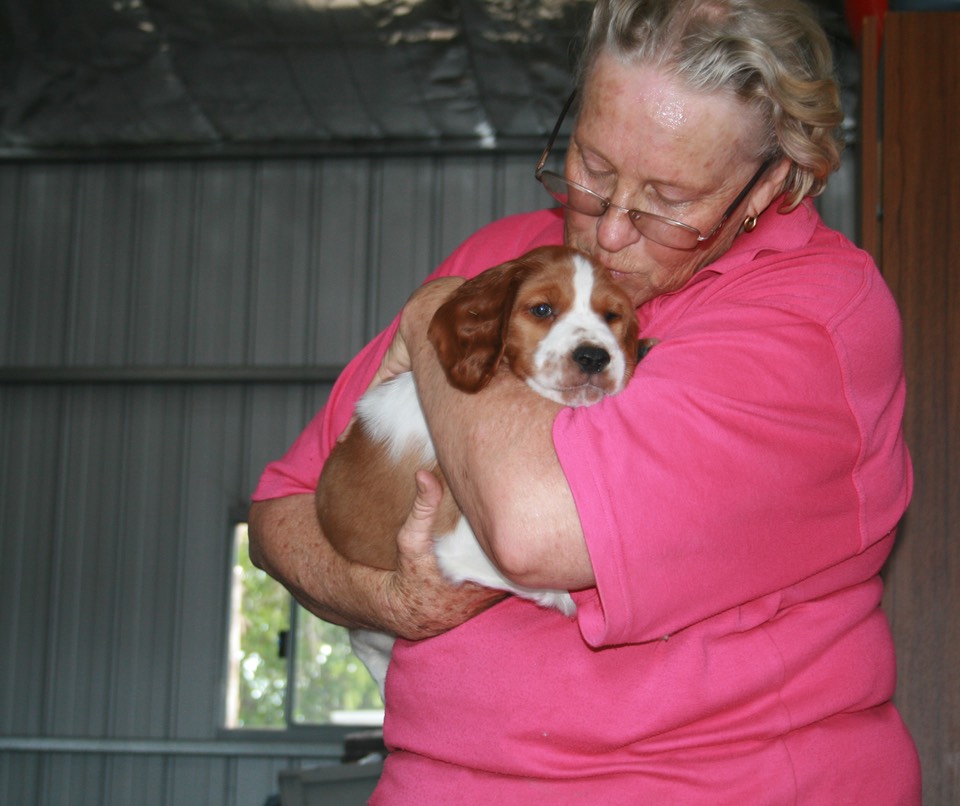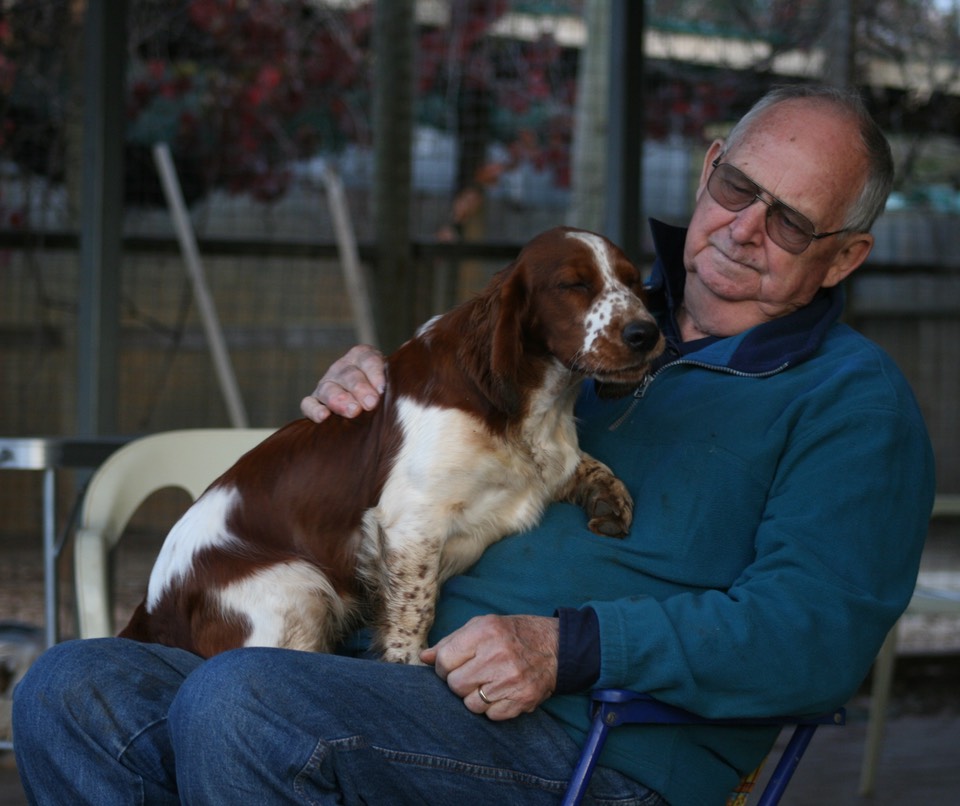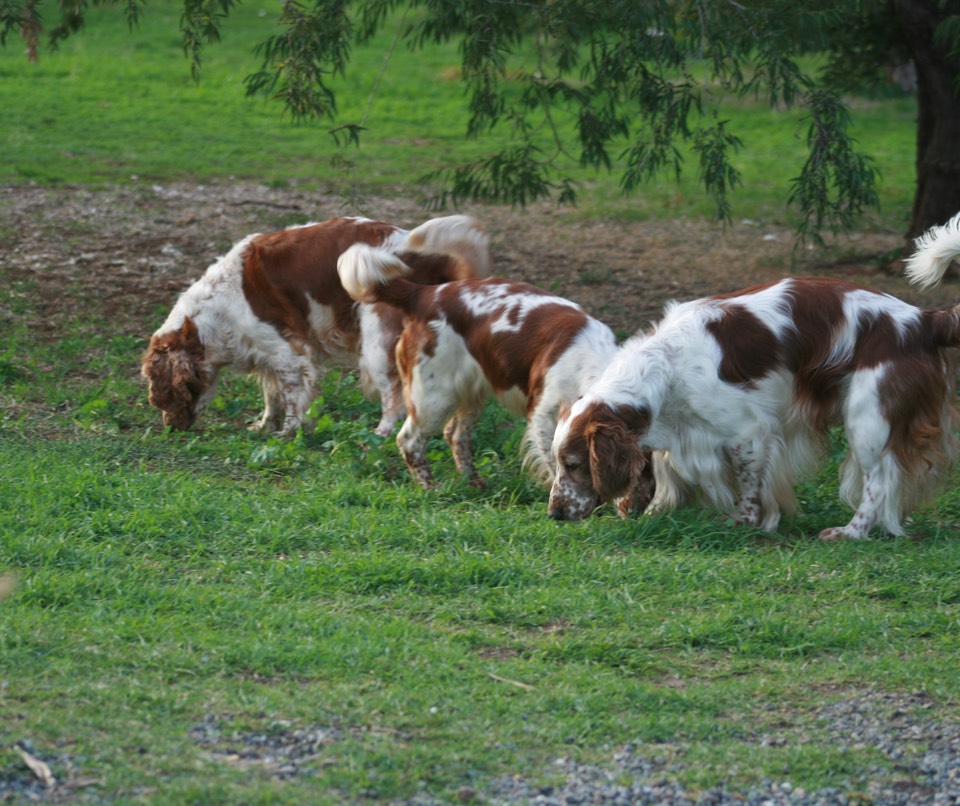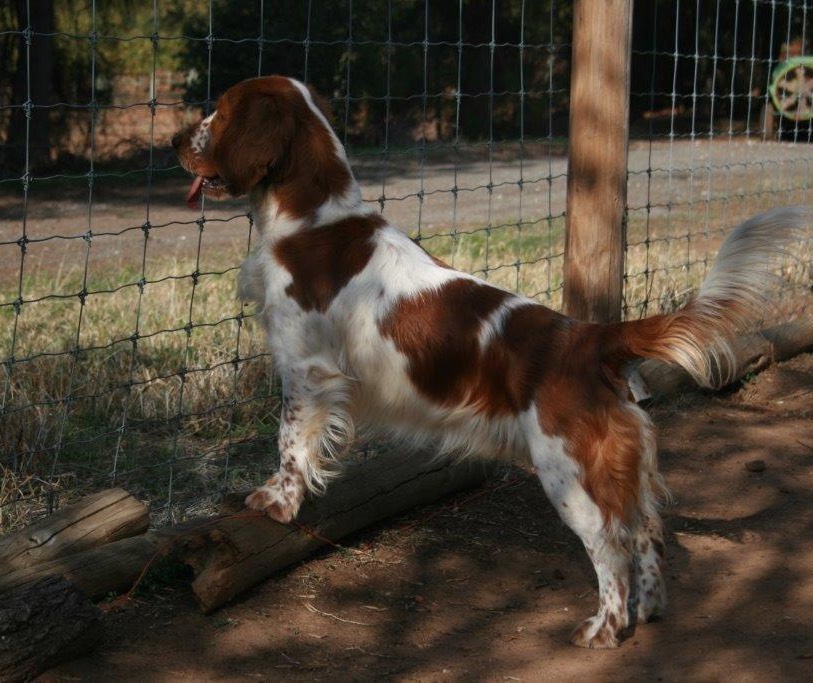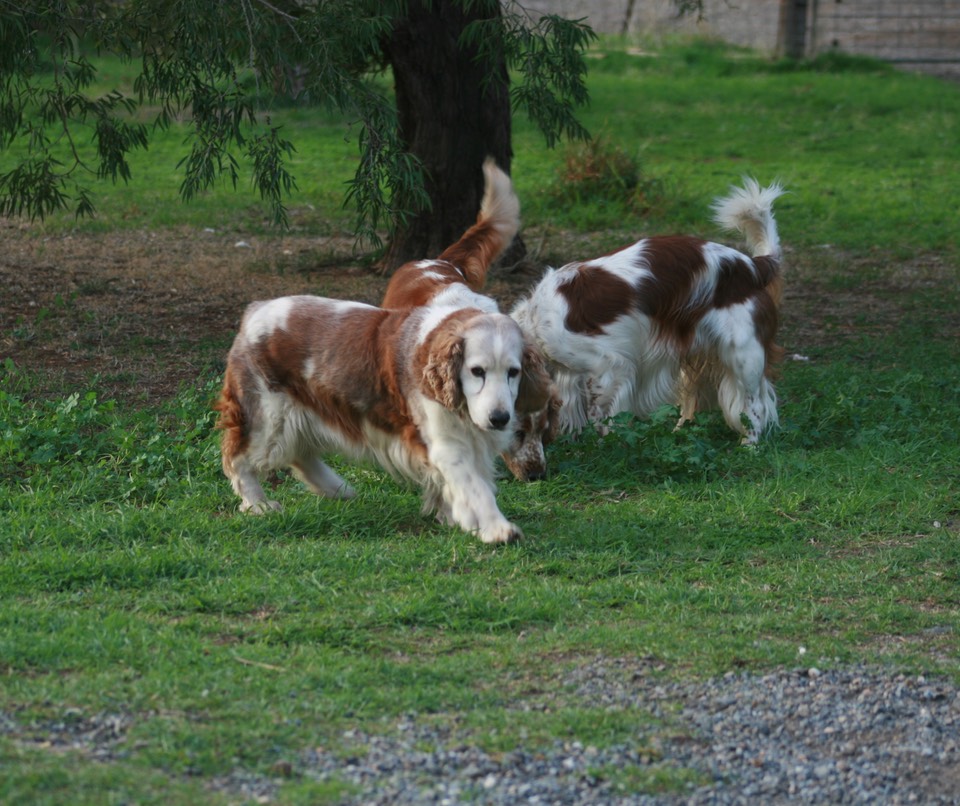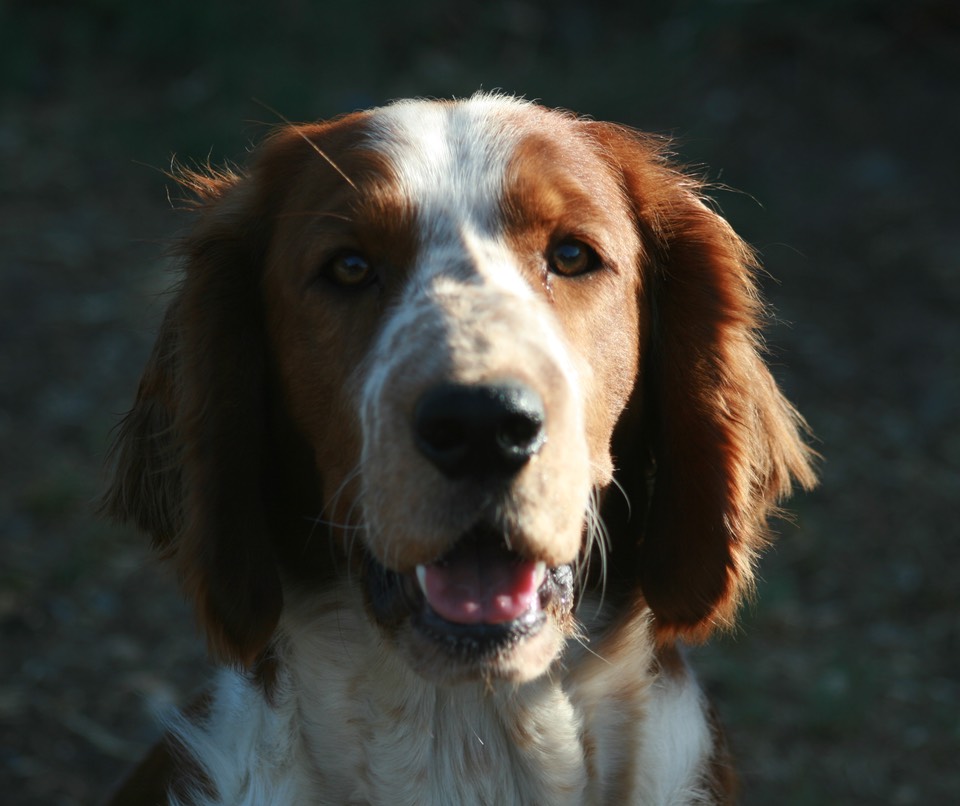 Breeders of Welsh Springer Spaniels since 1989 (founders husband and wife Beth and Trevor Marschall). At Laugharne Kennels we believe we are not so much a kennel but a "tapestry" and every dog and owner is a precious thread in their own right. 
The picture began when we bought our first dog Taffy (Penbryn Bonaparte). He was specially chosen for us by Bill and Sylvia Crozier, their imported dog Aust Ch Janodda Tomos Imp UK being his sire. As soon as he was old enough we started taking Taffy to obedience classes where he captivated everyone with his loving, outgoing, confident personality. Even though we concentrated mainly on obedience Taffy strutted around the show ring like a true professional and in the fullness of time became Aust Ch Penbryn Bonaprate CDX, ET, TD. 
The next thread in our tapestry was when we bought Aust Ch Bryndoain Genevieve (Imp NZ) from the Croziers as the foundation bitch for our kennel. 
The next threads were Slyvkin Ianto (IID UK) and Slyvkin Nia also from Bill and Sylvia Croziers Slyvkin Kennels. In our breeding programme we once again drew on the imported  bloodlines by using Aust Ch Janodda Tomos and Ferndel Richardson both imported from the UK at stud.
In our effort to add another dimension to our tapestry we decided, if possible to import frozen semen. Thanks to Annica Hogstram and Karin Brostam (Don's kennels in Sweden) we were able to fulful our dream by importing frozen semen from three of the Don's dogs being Don's Serious Moonlight,  Don's Thoroughbred and Don's Tva Solroda Segal. The puppies from this frozen semen has exceeded even our wildest expectations.
To add more depth to our tapestry we have now imported frozen semen from three Benton dogs from Finland these being Benton Everybody Duck, Benton Lookin' for Duck and Benton Kings Cross.We cannot thank Marjo Jaakkola enough for her help. Our tapestry is still not complete and we are constantly searching for and adding new threads. 
Sadly on 1/12/12 Beth passed away after a short battle with cancer, during 2013 Sharon Garrett (owner of Laugharne Welshies since 1994) joined the kennel in partnership with Trevor to continue the work that he and Beth had started in 1989. In 2016 we obtained frozen semen from Benton Dot Dot Dash while he was briefly in Australia- we thank Kati Laine for allowing us access to this wonderful dog.
All our dogs are hip & elbow scored and eye tested they are raised in our home environment with all the love and dedication we can bring them.